€

1'844,50

€ 2'170,00 (tax included)
Discount: 15%
You save: € 325,50

Brand: Noctis
Delivery time: 2-6 weeks
*Delivery times may increase if the product is not available in stock.

Volume: 1.06 m3
Weight: 75 Kg
Quantity:
Vuoi maggiori informazioni su questo prodotto? Scrivici!
Un nostro operatore ti risponderà al più presto!
Choose the finishes
€

1'844,50

€ 2'170,00 (tax included)
Quantity:
Description
A peculiar and changeable personality.A different concept of lightness.
The outstanding headboard of the Birdland bed is made of six soft removable cushions. The bed can be produced in solid colour, choosing from all the fabrics of our catalogue, or in one of the 7 special Inspiration editions.Enjoy changing the cushions, their position, turning them front/rear and making everyday your new Birdland bed.
Caratteristiche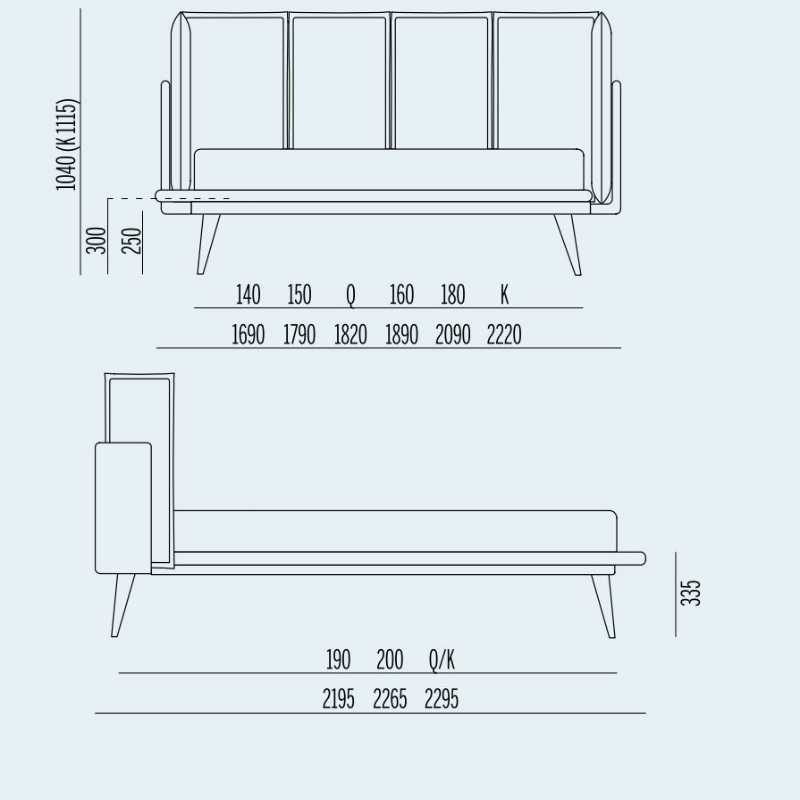 Newsletter
Subscribe now to our newsletter - You will receive offers news, offers and more.