Colors note: the lower beds' colors is considered by default the same as the color of the higher bed. If You want different colorations, You can suggest us in the note sector in the order act, specifying the color for the intermediate bed and for the lower bed.
Protection color note: for the choice of the color, refer to the gallery.
Protection dimension note: in the order moment, make explicit in the note sector your favourite dimension for the protections. 


Short cloud: L 150 H 40
Long cloud: L 183 H 40
Short cricket: L 151 H 39
Long cricket: L 184 H 39
Short mask: L 150 H 29
Long mask: L 183 H 29
Short long: L 150 H 29
Long long: L 183 H 29
The mattress are always excluded by the offert.
Note for the dimensions of the mattress compatible for the TRIS bed:
for the intermediate bed and the lower bed it's recommended a 80x190 mattress (H 23 MAX)
for the higher bed You can include a 90x200 mattress (H 23 MAX)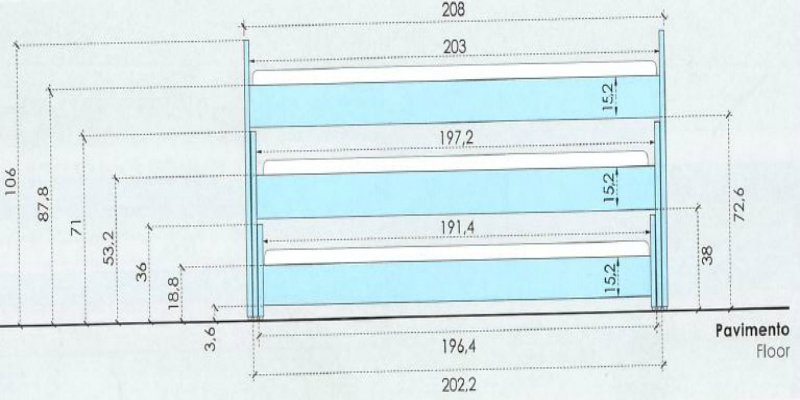 DIMENSIONS IN CM:
L. 208
H.106
P. 98,8