Free shipping and 5% discount on your purchase!
Bathroom finch fh 13
€

2'073,20

€ 2'840,00 (tax included)

Free shipping to Italy

Discount: 27%
You save: € 766,80

Brand: Compab
Delivery time: 2-6 weeks
*Delivery times may increase if the product is not available in stock.

Volume: 0.5 m3
Weight: 50 Kg
Quantity:
Description
STRUCTURE
540 white ash
DOORS
540 white ash
WASHBASIN
Washbasin "Fusion" in Mineralguss
MEASURES
W 35+96 x D 20.8/38/51 cm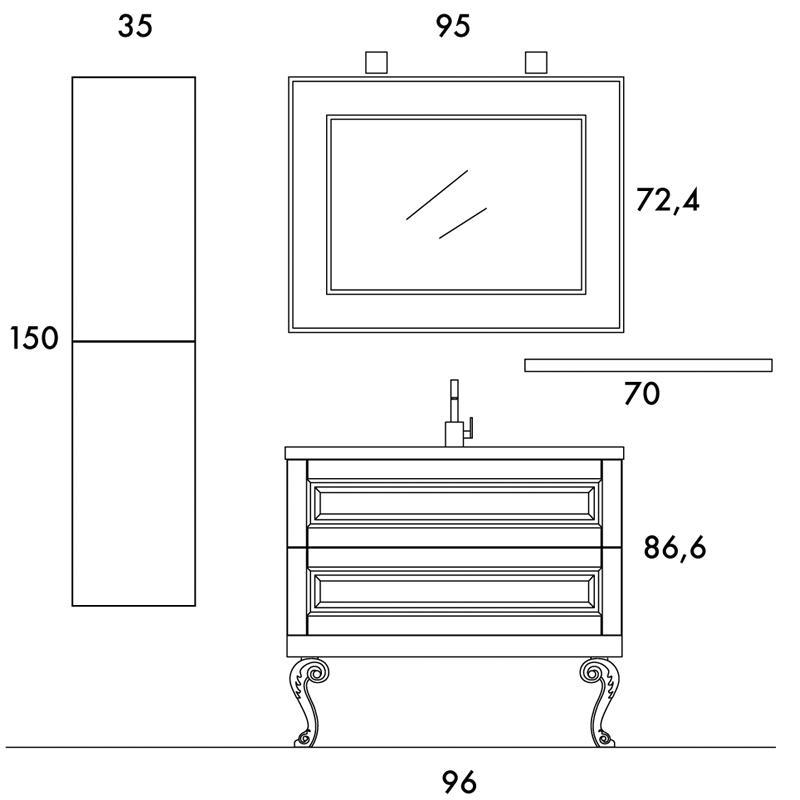 Do you want more information about this product? Write us! One of our operators will answer you as soon as possible!
Newsletter
Subscribe now to our newsletter - You will receive offers news, offers and more.